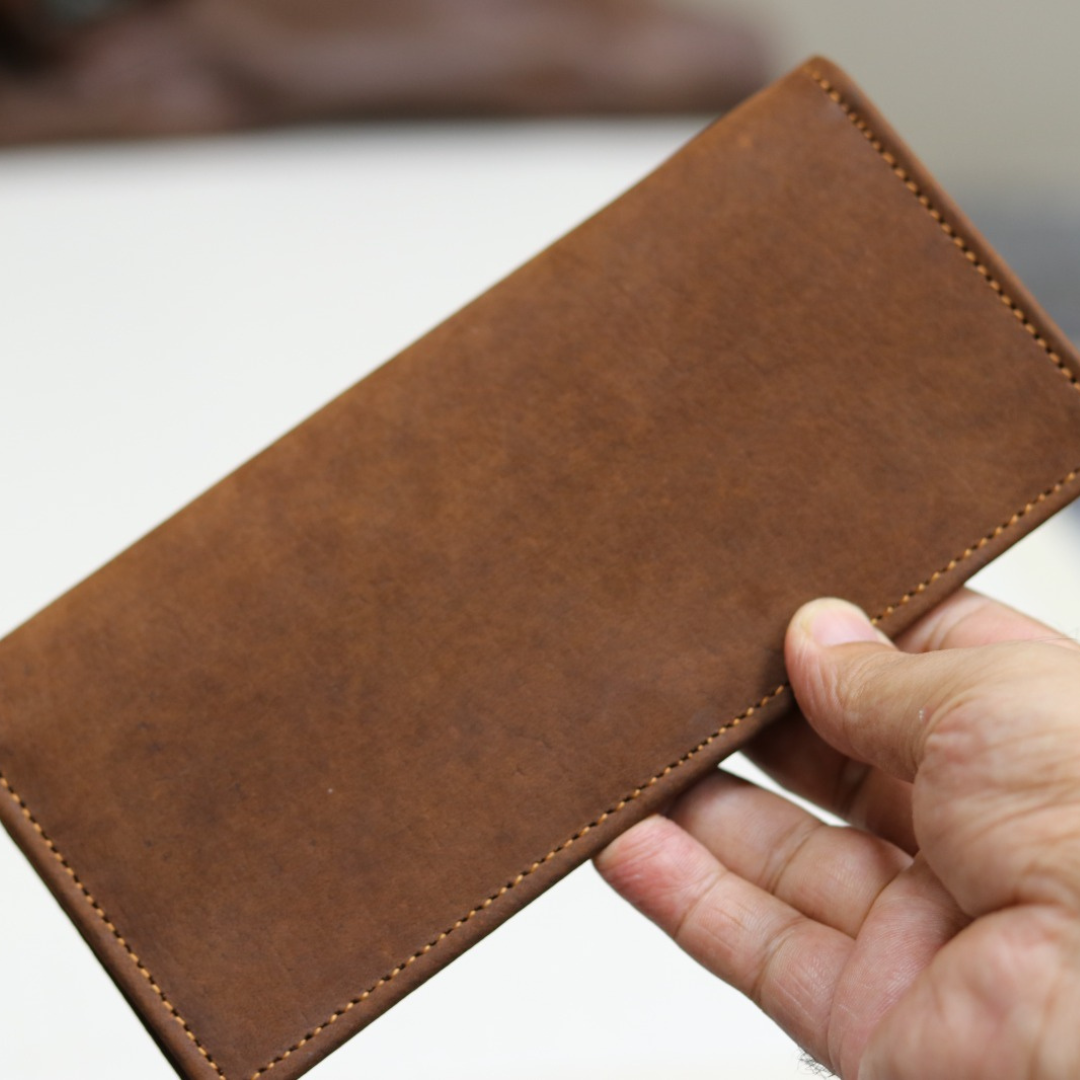 Vintage Brown Coat Wallet – Men's Long Wallet in Cow Leather
₨2,000.00
Discover elegance in simplicity with our Vintage Brown Cow Leather Coat Wallet. Crafted from full-grain leather, it offers spacious organization without compromising on style. Slim, sophisticated, and built to last.
Long Description:
Introducing our Vintage Brown Cow Leather Coat Wallet – a symbol of timeless elegance and superior craftsmanship. Crafted with the utmost precision, this wallet combines the richness of full-grain buffed leather with a design that marries practicality and style.
Key Features:
Luxurious Full-Grain Leather: Handcrafted from the finest full-grain leather, this wallet exudes luxury and durability. Its vintage brown hue adds character that deepens with age.
Spacious and Organized: The elongated design offers ample space for your essentials. Multiple card slots, compartments for cash, and a convenient coin pocket ensure you stay organized without sacrificing style.
Golden Thread Detail: Exquisite golden thread stitching not only adds an element of luxury but also reinforces the wallet's structural integrity, ensuring it lasts for years to come.
Slim and Elegant: Despite its spacious interior, this wallet maintains a slim profile, making it a perfect fit for both your pocket and your lifestyle.
Timeless Design: The vintage brown color and classic design make this wallet a versatile accessory suitable for various occasions, from everyday use to special events.
Elevate your everyday carry with the Vintage Brown Cow Leather Coat Wallet – a statement of sophistication and practicality that stands the test of time.
Only logged in customers who have purchased this product may leave a review.
Vintage Brown Coat Wallet – Men's Long Wallet in Cow Leather